Now Open on Saturdays 10-2

(also open Tuesday, Wednesday, Thursday 10-3)
want to shop another time?
call us 941-330-0993

---
Attic Windows with Faye
All day Friday April 16 10-4 $125
Class is FILLED
watch for new dates



price includes


*catered box lunch from Der Dutchman
*windswept panel and fabric kit for bay window

*practice panel for second type of attic window
*door prizes
confident beginner, intermediate level
Each participant has own 8-foot table
PPE, sanitizer, gloves provided
Bring own machine and supplies
community supplies not available for use

CALL 941-330-0993 for a seat
or message on FB "alma sues quilt shop"


Beginning Quilting with Faye
Friday May 14
all day 10-4 $125

Includes
*pattern and 3 yds fabric
*catered box lunch from Der Dutchman
*door prizes

beginner level
each participant has 8-foot table
PPE and sanitizer provided
bring own machine and supplies
community supplies not available for use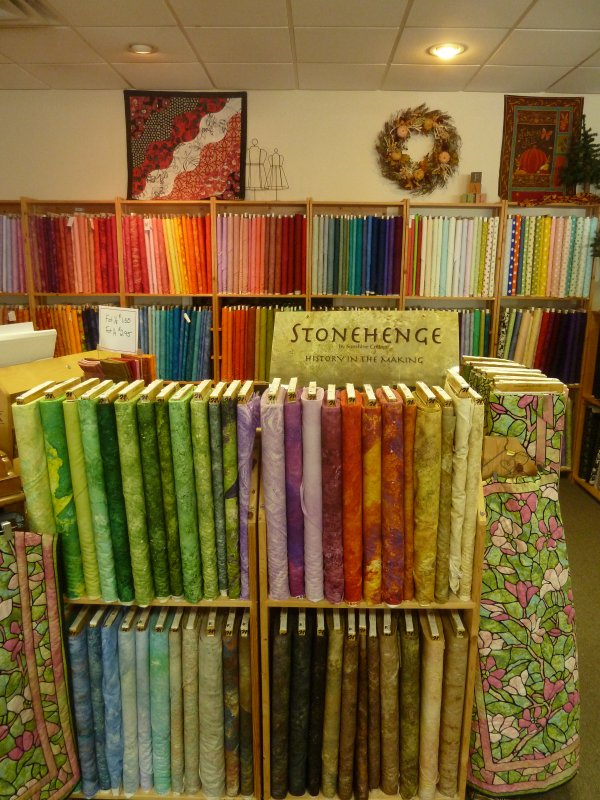 Check out our assortment of blenders. We make many Custom Quilts and use a lot of blenders! Stonehenge by Northcott, Dimples by Andover, Basic Backgrounds Tone on Tone in White, Neutral, Off White, Muslins, Timeless Treasures Fairy Frost. Love those Metallic Blenders!
This website is for Information about the business.
TO PURCHASE products, go to www.AlmaSueShop.com (click on the header link above, online store) or go to Etsy.com and search for our store AlmaSueShop
TO See quilts in the hand frame and shop activity, go to FB:Alma Sue's Quilt Shop
TO contact Ella, send a message to EllaMillerToy@aol.com
TO Call the shop 941-330-0993
Send Mail to:
Alma Sue's Quilts
3737 Bahia Vista Street, Suite 11
Sarasota FL 34232
To avoid theft in transit when sending a quilt, omit the word "quilts" and send only to Alma Sue or to Ella Toy